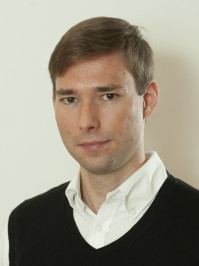 The Institute for Political Science at the Centre for Social Sciences calls for applications for a three-month visiting researcher fellowship in "Public policy in the digital age". The successful candidate will be affiliated with the Department of Government and Public Policy.
Within this broadly conceived theme the applicant may address such research questions as the problems of defining public interest from the point of view of public authorities; the regulation and supervision of big technological firms, including fintech companies; the public policy problems of artificial intelligence (AI); the preparedness of domestic and international public policy systems for the regulatory challenges of the digital age; or the role of interest groups in regulating the digital economy. The call is open for research proposals with any disciplinary background that is relevant for the topic, including policy studies, public administration, competition policy, the policy of science and technology and their related fields.
Application requirements:
a research proposal of approximately 3 pages, which includes a brief literature review and introduces the research question and the methodology
academic CV and list of publications
statement of purpose (one page)
In the statement of purpose the applicant should indicate the following:
past experience in domestic or international research projects and publications that are relevant for the topic of the call
international peer-reviewed journals (listed in SSCI) where the applicant would like to publish the results of the research (e.g. Review of Policy Research, Governance, Journal of European Public Policy, Regulation, and Governance, Policy and Politics)
Deadline for submissions: 31 January 2020, 15:00 (CET)
Please submit the application material via email to Judit Dicsőné Nagy (pti@tk.mta.hu). For the successful candidate, the Institute will offer office space with the necessary equipment and a fixed-term contract for three months with a monthly remuneration of gross 150,000 HUF. With the mutual consent of the parties involved, the contract may be extended with further three months.
For further information about the Visiting Researcher Fellowship please contact Head of Department Gergő Medve-Bálint at Medve-Balint.Gergo@tk.mta.hu.