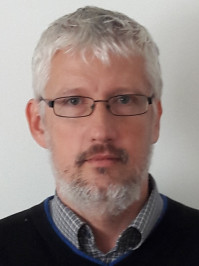 Zoltán Gábor Szűcs has recently published an article entitled "Political obligations in illiberal regimes" in Res Publica.
Abstract
"The paper is organized around two major, but closely interconnected goals. First, the paper's principal aim is to offer a normative theory of political obligations that is based on certain insights of philosophical anarchism, theories of associative obligations and political realism. Second, the paper aims to offer a normative theoretical framework to examine political obligations in contemporary non-democratic contexts that does not vindicate non-democratic regimes and that does not exclude political obligations from the terrain of moral normativity. The theory of political obligations this paper proposes can be briefly summarized as follows: political obligations are duties of compliance with the political authority claims of those who exercise political power. Their primary ground is membership. The mere fact of membership has moral weight in its own right and it is also inseparably embedded into a rich context of moral reasons for action that includes general reasons; ad hoc reasons; regime-specific reasons applying to every subject; and regime-specific offices that attribute specific responsibilities to individuals and groups. This rich context of typical moral reasons plays an important role in deciding what needs to be done, all things considered, with respect to the political authority claims. This account attempts to describe compliance in terms of genuine political obligations and also claims to be a plausible and general account. It does not claim to be a theoretically coherent moral justification for political obligations, however, just a theoretically coherent account of the varied sources and limitations of political obligations."
Szűcs ZG (2020) Political Obligations in Illiberal Regimes. Res Publica. DOI: 10.1007/s11158-020-09477-x.