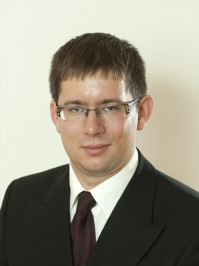 In democratic political systems, the main actors of representative democracy are party leaders, elected parliamentarians, and cabinet members. In addition to these, there are other ways of decision-making in a democratic political system such as participatory and deliberative democracy. These involve citizens and non-governmental organizations that aim to improve the social acceptance and effectiveness of political decisions. Research on democratic innovations focuses on successful practices and methods aimed at changing democratic governance and political structures to improve them. Such innovations range from direct democracy (e.g. referendums, agenda initiatives, recall) to deliberative practices (e.g. deliberative polling, consultative mini-publics, participatory budgeting etc.) in offline and online settings.
To better understand the complexity of this picture, it is important to take a close look at the causes, functioning, or effects of democratic innovations. The workshop aims to bring together researchers discussing developments of any form of democratic innovation (including those within political parties) in Europe either with emphasis on single-case studies or in a comparative perspective. The workshop will provide the space for an academic debate in which scholars can present the most recent findings of their research. The event will be interdisciplinary and addresses scholars from Political Science, Sociology, History, and European Studies. A variety of perspectives and approaches will be encouraged
Costs
The organizers cover the accommodation costs for three nights, meals, and local transport for all participants. Participants are expected to cover their travel costs to and from Budapest. There is no conference fee.
Organizers
Daniel Oross, Institute for Political Science, Center for Social Sciences Budapest
Sergiu Gherghina, Department of Politics, University of Glasgow
Application procedure
Please fill in the application form available here until 28 February 2021. Early applications are strongly encouraged, while submissions after the deadline will not be considered.