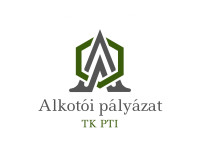 The Institute for Political Science, Centre for Social Sciences is launching a scholarship programme for BA, MA and PhD students to support scientific work in political science. The programme offers a short-term publication scholarship to increase the international visibility of the academic production of young scholars. To be eligible for a 2023 Scholarship, a candidate must be an undergraduate/graduate/doctoral student enrolled at a Hungarian University.
The successful candidate is invited to submit an unpublished, English language, single-authored scientific manuscript (not longer than 8000 words, Times New Roman, p. 12, one and a half line, 2.5 * 2.5 margin) to the journal 'Intersections. East European Journal of Society and Politics. Intersections is a peer-reviewed journal promoting multidisciplinary and comparative thinking on Eastern and Central European societies in a global context. The journal publishes research with international relevance and encourages comparative analysis both within the region and with other parts of the world. Founded by the Centre for Social Sciences of the Hungarian Academy of Sciences, and published currently by the Centre for Social Sciences in Budapest, the journal provides an international forum for scholars coming from and/or working on the region. 'Intersections. East European Journal of Society and Politics' is indexed by Web of Science, Scopus, CEEOL, ERIH, Google Scholar, Index Copernicus.
More information about the journal: https://intersections.tk.mta.hu/index.php/intersections
The application should contain the following documentation in pdf:
Certificate of enrolment or certificate of student's active status at the University;
Mentorship Declaration. The candidate's mentor should be affiliated with the Centre for Social Sciences. See staff: https://politikatudomany.tk.hu/en/researchers Multiple mentorships is possible.;
Candidate's CV;
Extended abstract (between 1000 - 1500 words) of the proposed manuscript or the first draft (not longer than 7000 words) written in English.
The Scholarship will be awarded for the time between June 1, 2023, and July 7, 2023. The successful candidate will be contracted and will be awarded HUF 100,000 gross. The scholarship will be paid during the support period and in two equal payment settings. The full amount will be transferred after the Intersections' editors confirm the submission of the manuscript.
The deadline for application submission is May 12, 2023. 16:00 CEST.
The successful candidate will be notified by May 26, 2023.
Please send your proposal with all the requested documents to Gabriella Szabó < szabo.gabriella@tk.hu >
Please indicate 'application for scholarship' in the subject line of your message.
Please note that incomplete applications will be rejected.