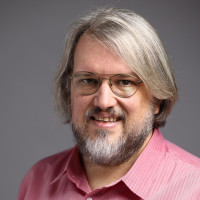 At the Italian Society of Political Science (SISP) annual meeting in Genova, Federico Vegetti and TK's own Levente Littvay received the association's Giovanni Sartori Prize for the best article published in the previous year in the association's journal: Italian Political Science Review / Rivista Italiana di Scienza Politica. The article "Belief in Conspiracy Theories and Attitudes Toward Political Violence." Federico Vegetti was present to receive the prize. From the abstract: "We investigate the association between people's belief in conspiracies and their propensity to endorse political violence or to legitimate radical political action. Building on pathway theories of radicalization, we argue that conspiracy theories provide narratives that might help people channel their feelings of resentment toward political targets, fueling radical attitudes. We provide some correlational evidence using survey data of US respondents. Our results show that people who score higher on a scale of generic conspiracy belief are also more likely to endorse violent political actions."
Access to the article: https://www.cambridge.org/core/journals/italian-political-science-review-rivista-italiana-di-scienza-politica/article/belief-in-conspiracy-theories-and-attitudes-toward-political-violence/89835D7B5CD9036BC8717E484D5F4C0B
Congratulations to our Colleague!