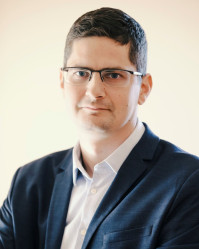 NKFIH project number: K 135347
The proposed research project aims to investigate the public attitudes related to the post-enlargement Europeanization of Hungarian public policy. Even though Europeanization is relatively well-researched from a comparative perspective, Hungary rarely appears in the international literature in this respect. The ambition of the project is to investigate the perceptions of the EU's policy impact by revealing the Hungarian public's awareness of the EU's domestic policy influence and its attitudes towards Europeanization. This research will reveal how and in what policy fields the Hungarians perceive the influence of the European Union in their daily lives. More specifically, by expanding our previous research on the Europeanization of public policy in Hungary, we seek to establish whether the degree of Europeanization in a given policy field is associated with greater or lesser public awareness of the EU's impact. Furthermore, this research will also provide insights into what are the limits of European integration for the Hungarians, in terms of policy areas. This research project also aims to develop a methodology that could serve as a pilot to further research about the perceptions of the EU's policy impact in Central and Eastern Europe.
Research questions
The main questions of the research are the following:
What is the perception of the EU's policy impact in Hungary?
To what extent are Hungarian citizens aware of the EU-effect on the policies that shape their lives?
What policy fields do Hungarians think that the decisions have been made at the EU level?
Which policy fields would the Hungarians keep at the national level, and which ones would they delegate to the European level?
What are the roots of Euroscepticism in Hungary?
Research period: 01/November/2020 - 31/October/2022
Principal investigator: András Bíró-Nagy
Researchers:
Gergő Medve-Bálint
Áron Szászi