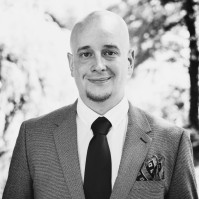 NKFIH project number: PD 134685
As shown by a series of political shocks such as the unexpected Brexit referendum outcome, Donald Trump's electoral victory, a general electoral upsurge of populist parties, populism restructures political competition and forms or determines the politics of governments' worldwide. However, most of the studies focus on populist politicians' actions, strategy, rhetoric appeal, and ideological positions and they have given no space for analyzing their followers (understood as supporters, not as citizens or voters in general) and their relations to these leaders. The project aims to fill this gap contributing to the scientific debates of populism research and political leadership studies in three ways. Firstly, the research argues that the concept of charismatic leadership is an adequate framework to understand populism and the nature of the relationship between the "masses" and the populist leader. Secondly, the project introduces follower-centric theories and concepts of generic leadership studies into political science. Thirdly, the empirical inquiry intends to reveal the inner dynamics of populist politics in Hungary which can establish further international comparative researches.
The project is built on the presumption that the charismatic relationship lies at the heart of populism assuming that it depends on the followers' acknowledgment and consent. The main questions of the research are: Why do people choose to follow populist leaders? How do followers attach themselves to these leaders? How do followers construct populist (charismatic) leadership by attributing extraordinary qualities and "good" leadership to these leaders? The hypothesis of the research, which the theoretical research intends to lay its foundations and the empirical inquiry aims to prove it in a Hungarian context, is that populist followers attribute greater levels of charisma and casual influence to their leaders, and perceive them more group prototypical than non-populist followers find their leaders.
Research period: 01. 12. 2020 - 31. 10. 2022
Principal investigator: Rudolf Metz [Researchgate]