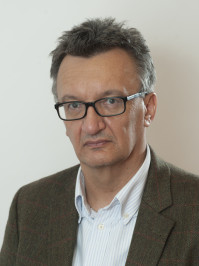 Return of the Weberian leaders: plebiscitary leader democracy as a means of cognition for contemporary political trends
(NKFIH project number: K 128139)
The main question of the research is how contemporary developments in liberal democracies (their deconsolidation, the rise of populism) are connected to broader changes of recent decades in the political field and citizens' political behavior. The aim is to explore a realist (i.e. being empirically more relevant and carrying more realistic normative expectations) theory of democracy through re-working Weber's concept of plebiscitary leader democracy (PLD). Empirical evidence about the functioning of contemporary democracies often challenges classical (normative) theories of democracy.
The project is expected to contribute to (1) contemporary debates on regimes, democratic theory as well as normative discourses, (2) empirical political science on both political regimes and current transformations that affect leaders and voters. The project aims to formulate a new conceptual framework of political regimes and to reveal data that shed light on how these regimes work in the midst of the Millennial political trends. On the one hand, the research contributes to the discourse about current populism. On the other hand, its outcome aspires to narrow the gap between democratic theory and empirical realities. As a theoretical and conceptual innovation, the PLD model provides a framework to analyze the conditions of contemporary politics that (a) give leaders opportunity for authoritarian rule with democratic legitimacy and (b) the conditions that give citizens some control over them.
Research period: 2018-2022
Principal investigator: András Körösényi, DSc
Participating researchers: Attila Gyulai, Gábor Illés, Rudolf Metz, Veronika Patkós, István Benedek, Bendegúz Plesz
Publications:
András Körösényi, Gábor Illés, Attila Gyulai (2020): The Orbán Regime: Plebiscitary Leader Democracy in the Making. Routledge. (forthcoming: May 2020)
Metz, Rudolf and Dániel Oross (2020): "Strong Personalities' Impact on Hungarian Party Politics: Comparing Viktor Orbán's and Gábor Vona's Leadership through Party Transformation". In: Sergiu Gherghina (ed.) Party Leaders in Eastern Europe: Personality, Behavior and Consequences., Palgrave Studies in Political Psychology London: Palgrave Macmillan. (forthcoming)
Körösényi, András (2019): "Plebiszitäre Führerdemokratie in Ungarn: Das Orbán-Regime 2010–2019", Europäische Rundschau: Vierteljahreszeitschrift für Politik, Wirtschaft und Zeitgeschichte, Band 4 (megjelenés alatt)
Körösényi, András (2019). The Theory and Practice of Plebiscitary Leadership: Weber and the Orbán regime. East European Politics and Societies, 33(2), 280–301.
Illés, Gábor, András Körösényi and Rudolf Metz (2018): Broadening the limits of reconstructive leadership: Constructivist aspects of Viktor Orbán's regime-building politics. The British Journal of Politics & International Relations, 2018, Vol. 20(4) 790–808.