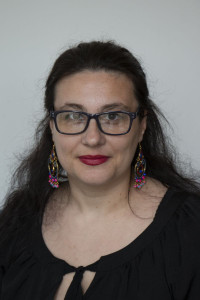 Is fuelwood the key to survival this winter across Europe? Ana Stojilovska, Research Fellow at the Institute for Political Science published with colleagues in ERSS (D1, impact factor of 8.5) an article about the cultural practice of fuelwood use to cope with energy poverty in Portugal, Slovakia, Hungary, Austria, and North Macedonia.
From the perspective of these households, fuelwood is a central and multifunctional tool for coping with energy poverty because of its many favorable features that enable energy security and access overweigh its adverse environmental and health impacts. The main argument is that the use of fuelwood for coping with energy poverty is embedded in cultural practices building up on the interconnection of three stages of coping behavior. The first stage is fuelwood becoming a socio-cultural norm, which means it is considered a cultural practice for coping with energy poverty due to its many benefits that protect the energy vulnerable from increasing energy prices, disconnections, and further energy deprivation. This enhances the subsequent phase, featuring the normalization of subsistence which is the acceptance of life with minimal energy needs. This leads to the final stage with increasing system detachment which is continued reliance on individual and informal arrangements of satisfying energy needs and avoiding seeking or demanding institutional support.
This work was supported by ENGAGER 2017-2021, COST (European Cooperation in Science and Technology – www.cost.eu). The Centre for Social Sciences supported the open-source funding.
Access to the article: Stojilovska, A., Dokupilová, D., Gouveia, J.P., Bajomi, A.Z., Tirado-Herrero, S., Feldmár, N., Kyprianou, I. and Feenstra, M. 2023. As essential as bread: Fuelwood use as a cultural practice to cope with energy poverty in Europe. Energy Research & Social Science 97 102987 https://doi.org/10.1016/j.erss.2023.102987