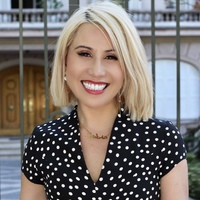 Our next guest of speaker series of Institute for Political Science is Prof. Claudia Mellado (Pontificia Universidad Catolica de Valparaiso) with the presentation entitled:
Beyond Journalistic Norms: Role Performance and News in Comparative Perspective
News events with global appeal such as the COVID-19 pandemic, terrorist attacks, plane crashes or earthquakes are flagship examples of journalistic role performance in action. But so are more ordinary developments like presidential speeches, parliamentary sessions, daily crime news, protests, and industry reports. All kinds of news stories and story angles can, at some point or under certain circumstances, serve as exemplars of how different professional roles not only manifest in practice, but also co-exist and interact across and within cultures, topics, types of newspapers, and even single news stories.
From the perspective of journalistic performance, roles should not be taken as uniform, whole constructs but, instead, as permeable sets of practices. Professional roles are intermediary translation devices in the process of practicing the profession. In our studies we argue that roles interact with one another, creating potentially intermediate roles. We have already found strong evidence of a significant co-occurrence of professional roles used simultaneously by journalists around the world to inform the public. For example, we have found a strong tendency to blend the performance of the interventionist role with the infotainment role in the print media of most of the countries. In several countries, we have also seen the co-occurrence of the watchdog and civic roles, the civic and the loyal role, the infotainment and civic roles, and even of all of them together.
Journalism has always been hybrid and journalists have constantly needed to adjust and perform multiple roles. The co-existence of roles is inherent to any given occupation because people need to respond to ongoing demands in complex societies such as ours. For example, with the COVID19 pandemic, the world has seen that news professionals have an extraordinary capacity to adapt their roles and practice to changing circumstances. Journalists work for different media platforms, create stories from different beats, and write for many different audiences simultaneously. Their work can also change dramatically from one day to the next, and they must occasionally negotiate their ideals with situations that require specific role performances. This means that a single news story must meet different requirements that can be associated with the merging of diverse roles. Moreover, it also shows us that the idea of conceiving journalistic cultures as static and monolithic oversimplify the complex reality that our profession is always going through.
In this lecture, I will go in-depth into how professional journalism roles materialize in news in different organizational, institutional, and social settings, examining journalistic practice under the umbrella offered by the multidimensional concept of role performance. I will develop on the theoretical argument that journalistic practice transcends normative expectations, challenging pre-established assumptions about a "dominant type" of journalism that prevails in different political, geographic, and cultural contexts.
The conversation is streamed via Zoom. A link to the event will be sent to registered participants in a separate email.
Please indicate your intention to participate by completing the following form by 13 October: