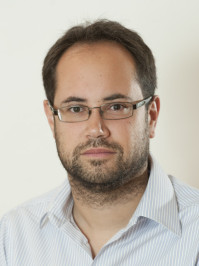 Workshop on the Text Mining of Political and Legal Texts
May 10th-11th, 2018
Centre for Social Sciences, Hungarian Academy of Sciences, Budapest, Hungary
With this call for papers we invite presentations for the PolText Incubator Workshop in Budapest, Hungary. The workshop is hosted by the PolText Incubator project of the Centre for Social Sciences, Hungarian Academy of Sciences. The aim of the event is to attract researchers from the social sciences and beyond, to present their current research or methodological innovations and/or software solutions in the field of text mining and related big data approaches. While the focus is on political and legal textual sources (such as legislative and administrative documents or media reports) proposals from related fields will also be considered. Major streams of the workshop include Topics in Political Text Mining, Topics in Legal Text Mining, and Applied Text Mining Methods.
We are interested in contributions on computational approaches in analysing political text such as government speeches, political debates, social media, media content, party manifestos and/or legislative and administrative documents. This workshop is looking for, but not limited to, contributions from the following topics with a focus on politically and legally relevant data:
· text categorization and classification
· topic modeling
· information extraction
· corpus analysis
· sentiment analysis
· stance classification and ideal point estimation
· argumentation mining
· political reputation analysis
· techniques for multilingual text analysis
· methods for analyzing text mining data
· other language technologies
Submission of Proposals and Papers
Proposals, along with an abstract of 250 words and 6 keywords, should be submitted on the SUBMISSION FORM by January 30th.
Notifications of acceptance are due by March 1st.
Registration deadline is on April 3rd.
Presented papers will have to be submitted by May 2nd
The organisers intend to publish selected papers in a special edition in a leading interdisciplinary journal. Papers will be subject to the regular review process of the journal.
Please note that there is no registration fee, but attendees are responsible for their own travel and lodging. Coffee and refreshments will be provided throughout the event and all registered participants are invited to the welcome reception on May 10th .
For further information see the full WORKSHOP CALL.